Welcome to Vimal Microns
Vimal Microns Ltd., a reputed company pioneer in manufacturing of quality fillers/extenders like Calcite, Baryte, Talc, Dolomite, China Clay, White Whiting , Mica , Silica etc in micronised form; Serving to Plastic, Paint, Paper, Construction Chemicals and Rubber industries. Vimal has multi-location production and operation units in India as well as abroad.
With effect from 1st February 2018, the Calcium Carbonates and Dolomite business of Vimal Microns Ltd. has been acquired by IMERYS. The existing portfolio of Vimal and Vee will remain available in the product range of IMERYS. With the acquisition of Vimal Microns Ltd., a key supplier of Calcium Carbonates in India, IMERYS, which is a global leader of Carbonates, further strengthens its presence in India. For more detail about Imerys Carbonates, please visit www.imerys-carbonates.com/en/
News & Events

Polymer Division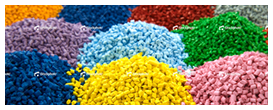 Vimal Microns offers wide range of products with a different particle size, ranging upto 1μm to fulfill Polymer Industry's emerging requirements.
Paint Division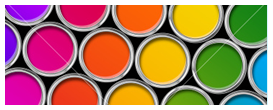 Offering wide range of high quality raw material in form of specialty chemicals for formulation/application in paint and ink industries.
Our Footmarks